Add To My Quick Links
Waste Disposal & Recycling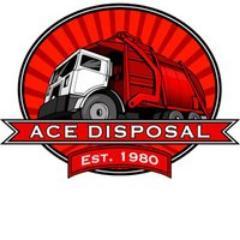 Residential Garbage and Recycling Services
Residents are encouraged to recycle items from the approved list. City residents receive weekly curbside solid waste (garbage) and recycling collection, and are required to use a city provided automated container.
Please place containers to be collected at the curb no earlier than 7:00 p.m. the night before collection, but before 6:30 a.m. the day of collection. Containers should be removed from the curb by 7:00 p.m. the day of collection.
Determine your area's garbage and recycling pick-up day.
The city also offers:
seasonal bulk waste collection,
fall leaf bags,
Christmas tree pickup,
bulk waste trailer dumpsters, and
passes to deposit loads of waste at the sanitation transfer station in South Salt Lake.
Scroll down to view each service.
Consideration of Green Waste collection program survey
Recycling
As of January 1, 2018 the RECYCLE cans will be picked up every week on the same day as regular garbage is pickup.
Want to know more about the changes or need a refresher about what is recyclable? Read the RECYCLING NEWS
Garbage
Garbage Collection Guidelines:
Please leave at least three feet of clearance between your garbage container and any other object, such as other cans, mailboxes, poles, and vehicles. Place the container with the arrow on the lid pointing towards the street and no more than two feet from the curb.
Large items, such as mattresses, furniture, boxes and appliances, that will not fit in the garbage container can be disposed of at the Salt Lake County Transfer Station free of charge, located at 3300 South 502 West, Saturday's 7:00am to 11:00am.
You must obtain an entry card from City Hall before you can enter the station.
The City of South Salt Lake has implemented a curbside bulky waste cleanup program during both the Spring and Fall seasons. Curbside pickup will be provided for any items that are boxed, bundled or bagged.
A community commitment to adhere to the guidelines of the boxed, bundled and bagged program is essential to reduce pollution in our streams, rivers and lakes. When utilizing curbside collection, residents are reminded that hazardous materials such as oil, batteries, paint, tires and other pollutants need to be disposed of properly and will not be collected.
Schedule
Curbside collection will take place approximately during the first two weeks of May and November.
Notices with specific pickup information will be either mailed out or placed on household garbage containers two weeks prior to the collection date.
Properly prepared items must be placed on the curb by 6:30 a.m., free of obstruction, on the scheduled collection day as advertised.
Please ensure easy and safe access to your bulky waste piles.
Bulky waste items are loaded by hand into a rear-loading waste collection vehicle. To make it easier to pick-up the bulky waste material and prevent littering, the items must be boxed, bundled or bagged according to established guidelines.
The curbside bulky waste cleanup program will be available to all South Salt Lake City residents who currently receive City garbage service.
All items must be cut or broken down to a 5ft. length or smaller and must not weigh more than 75lbs. The collection crew has the discretion to refuse any items or materials that do not meet the specified guidelines.
Acceptable Items:
Yard Waste
Excess yard waste can be boxed, bundled or bagged (no grass clippings).
Boxes must be 30 gallons or smaller (size of a standard garbage can).
Please do not set boxes out in wet weather. The bottoms may fall out, creating a mess.
Branches & Shrub Trimmings
Branches and limbs (4 inches or less in diameter) must be tied in bundles less than 18 inches in thickness. They cannot be longer than 5 ft. and must weigh less than 75 lbs. per bundle. Twine is an easy, acceptable method to tie and bundle items.
Shrub trimmings and other yard waste will be collected if properly contained. Loose piles of yard waste and trimmings will not be collected.
Appliances & Furniture
Many older appliances contain freon including refrigerators, freezers, air conditioners, dehumidifiers, and water coolers. Appliances with the Freon removed by a certified technician will be collected if documentation is attached.
Furniture, carpet and padding, sofas, mattresses, and water heaters are also accepted.
Prohibited Items:
Construction or Demolition Debris
Commercial, industrial and business waste is prohibited.
We will not collect contractor/construction produced waste of any kind.
Dirt, rocks, sod, bricks, broken concrete, major construction or demolition debris, household hazardous waste, and 55 gallon drums will not be collected.
Grass Clippings
Grass clippings may be disposed of by placing them in a plastic bag in your regular roll-out garbage container for weekly collection.
Grass clippings are not to be placed curbside for bulky waste collection.
Household Garbage
Everyday household garbage, such as food waste and packaging, must be disposed of in your regular roll-out garbage container for weekly collection. The health department requires collection of such material on a weekly basis.
If you consistently generate more garbage than your container will hold, a second container may be needed. The additional container may be requested through the City for an extra charge. Call (801) 483-6000.
Hazardous Materials
Flammable or toxic material such as oil, gas, paint products, solvents, transmission fluid, antifreeze, tires, batteries, pesticides, fertilizers, and other chemicals are considered to be household hazardous waste and will not be collected.
Hazardous Waste disposal locations
Salt Lake Valley Solid Waste Facility
6030 West California Avenue (1400 S)
Mon. thru Sat. 8 a.m. to 5 p.m.
Trans-Jordan Landfill
10873 South Bacchus Highway (U-111)
Mon. thru Sat. 8 a.m. to 5 p.m.
Murray ABOP Center
ONLY antifreeze, batteries, oil and paint
4646 South 500 West, Murray, UT
Mon. thru Fri. 7 a.m. to 3:30 p.m.
Sandy ABOP Center
ONLY antifreeze, batteries, oil and paint
8775 South 700 West, Sandy, UT
Mon. thru Fri. 7 a.m. to 3:30 p.m.
Prescription medicine drop-off

South Salt Lake Police Station
2835 South Main Street
South Salt Lake, UT 84115
(801) 412-3630
Mon. thru Fri. 8 a.m. to 5 p.m.
Click here to print the citywide cleanup tri-fold.
The Public Works Department is available Monday through Friday to assist with any questions. Please call (801) 483-6045 or email garbage@sslc.com.
Fall Leaf Bag Program
The City of South Salt Lake offers its residents the opportunity to participate in an annual leaf bag collection program. Each fall season, five (5) leaf bags are supplied to residents at no cost. Bags can be picked-up at the Public Works building located at 195 W Oakland Ave (2475 South), South Salt Lake, Utah 84115 beginning in October. Residents must show a valid ID with a South Salt Lake address in order to obtain city provided leaf bags. The leaf bags will be picked-up curb side through the end of November and taken to the landfill for use in their composting program.
Program Guidelines:
City provided bags as well as other small to large plastic garbage bags may be used to collect your leaves.
Bags shall not exceed 40 pounds and must contain leaves only. Heavier bags will not be collected.
The City will not collect any bag(s) that contain household waste, green waste, branches, limbs, rocks, animal waste, dirt, sod or other restricted bulky waste. If a bag contains any unacceptable materials, crews will place a notice on your bag(s) and leave them for you to remove.
Place your bag(s) curbside. Bags should not be placed in the street, gutter, ditches, or any drainage way. This would obstruct the flow of storm water runoff when it rains.
Leaves shall not be raked into the street. Leaves raked into the street will not be picked up by the City and homeowners/renters will be subject to fines for placing debris in the roadways.
Residents are encouraged to clear leaves and other debris from the tops of catch basins abutting their property during the fall leaf collection period to help prevent localized flooding conditions during the fall and winter months.
The City also encourages South Salt Lake residents to compost leaves. Composting is an efficient and environmentally friendly way to dispose of your leaves. You can also create mulch out of leaves. This mulch will create an organic rich soil that will improve the soil quality of your gardens! Please CLICK HERE to learn more about home composting.
The success of the City's leaf bag collection program depends on the cooperation of our residents. Without your contributions, the City would not be able to provide an efficient and cost effective leaf collection program. This is an opportunity for us all to keep South Salt Lake clean, safe, and beautiful.

Christmas Tree Recycling Program
During the month of January, Public Works employees will be pick up Christmas (natural trees only) at curb side at no cost. Ace Disposal will also pick up trees during the second week of January at the same time as the regular garbage is picked up. The trees are used by the landfill in their composting program.
Bulk Waste Trailer Rental (Dumpsters)
Bulk waste trailers are available to South Salt Lake residents only on a first-come, first-served basis. Reservations must be made in person at the Finance Department in City Hall, 220 East Morris Avenue (2430 South) 2nd floor. Residents must pay a non-refundable $25.00 usage fee when making reservations and sign a Debris Trailer Rental Agreement. To view or download the agreement, CLICK HERE. Call (801) 483-6000 for availability dates, or stop by to make a reservation.
Residents may use bulk waste trailers to dispose of yard refuse and debris, including tree limbs, leaves, shrubbery, and grass trimmings, as well as items such as used carpet, large or small appliances, auto parts, etc. with the exclusion of the following:
The following items are not allowed:
concrete
brick
blocks
asphalt
dirt
gravel
rocks
no stumps or logs greater than twenty four inches in diameter
toxic or hazardous waste
tires
batteries
rechargeable batteries
asbestos containing materials
paints
motor oil
transmission fluid
gasoline
pesticides
herbicides
solvents
propane tanks
steel storage drums
antifreeze
fluorescent light tubes
other chemicals, etc.
Hazardous Waste Materials
ACE Disposal will not accept hazardous materials in the normal collection routes. Materials such as latex or oil based paints, fuel oils, motor oils, etc. are unacceptable materials for disposal. If you require disposal of these types of materials, there is a household Hazardous Waste Facility now located at the Salt Lake Valley Landfill on 6030 West 1300 South. It is open Monday through Saturday from 9:00 a.m. - 4:00 p.m. Call (801) 974-6920 for more information.
Salt Lake Valley Transfer Station
The Salt Lake Valley Transfer Station is located at 502 West 3300 South. You must obtain an entry card from City Hall before you can enter the station. Entry cards are issued at the Business License office at City Hall; 1st floor north side at 220 East Morris Ave, South Salt Lake, Utah 84115 or call (801) 483-6063. A permit and picture identification showing current South Salt Lake residency will be required for the entry card. Commercial property owners and businesses are excluded. No hazardous waste will be accepted. Open the first and third Saturday of the month 7 a.m. - 11 a.m.